Testicle massage and lick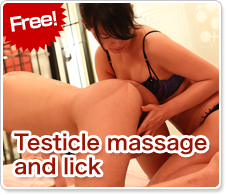 Testicle massage might recover your genital function as same as prostate massage.
Testicle massage is called 'Japkasai' in Thailand. You would feel refreshed by a massage on your testicle that is tightening in clothes every day.
And we are not a hospital!! We are an erotic sexual feeling escort. You will be fascinated with a new sexual-feeling when our escort girl rolls and licks your balls with her tongue!!