japanese-escorts
The tip of how to enjoy more with Japanese Escort Ladys.



The tip of how to enjoy more with Japanese Escort Ladys. What is the good point of Pink Salon in Yokohama city.

When we talk about Pink Salon located in Yokohama area, we couldn't ignore that cheapness and fastness.
The erotic service has been thought that the cheaper price the shop has, the worse service they provide while before,
but recently the shop has been getting clean and easily enter.

Lady's age working in this industry have been also getting lower and give high level service with some concepts, cosplay service, decoration inside of shop.

But when we thinking about the detail of the service, it seems to be shorter and less variation. So there is not enough time to love each other and she has to focus on jerking off.
The worst is the emptiness occur after the session that everyone who has an experience of Fuzoku has experienced.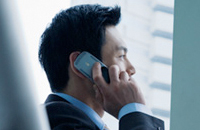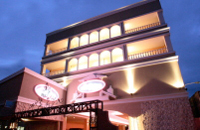 In that case, welcome to Japanese Escort Girls Club!
・Enough experience for life, of course sex.
・Know well about male's desire
・Has much more hospitality than other Japanese Ladies s
・Has much more sexual drive than othere Japanese Ladie


But we usually associated delivery health with below things:
・The lady's photo is full of fake
・High percentage of picking a non-winning one
Because there are los of shops dosen't have any consept, educational system, training system of service.




The most important thing is the way of shop selection !!


Well, there is the three tips to avoid unwilling shops.
①Make a choice for the shop between middle and high quality shop
⇒It dosen't mean that all cheap shops are bad, but if you would pay bit more, the quality would get much higher.
②Confirmed concept
⇒This is important. The shop that has obvious concept has their own current and detail of session.
So customer could enjoy the service with more easily. The thing like "she did that for me but not for him" will not occur.


③Chose big company
⇒There is definitely confirmed reason to be the BIG. You can trust them.



The shop that has these 3 points is Japanese Escort Girls Club!!
This is very the shop that foreign customer imagine where they could see Japanese lady!!






The reason why we recommend our service is that of recruitment standards and concept.
We have employed only clean, sexy, adorable, cheerful ladies.


To be honest, these ladies usually doesn't work in this Fuzoku industry but we have been find these rare ladies.
→So all lady belong to us is what you think you eager to be boyfriend for her.
They are from late 10 years to early 20 years, often said like「She knows male well for her age」and 「She has natural atmosphere so called adult lady has.」
We have employed only these rare ladies.


For the customer who want to see great lady you would never met at cheap pink salon in Yokohama. 
As if you employ the servants take care of your sex drive.
→ The concept is full of hospitality. You are the king during the session.
At the beginning, you don't need to anything. She will guide you everything.


You could never experienced such service at cheap pink salon.
→You can enjoy rich erotic play like licking to all over you body, tasticle & groin.
No limited ejaculation, gasping, no stereotype of play.
You don't need to hesitate for no limited Orgazsm.  



What Japanese Escort Girls Club will provides you is

here

.




No more the emptiness that cheap salon will give you after the session.

Instead of that, we have been seeking for relaxing and satisfaction you could feel after the experience.

Hope you have a wonderful time with our great escort ladies.
Slow dirty talk of Japanese girls
Japanese girls gave me slow dirty talk for domination because my listening comprehension of Japanese is not perfect yet.
I heard about Japanese escorts providing good service for masochistic sexual feeling and wanted to have dirty talk humiliation. However, I did not imagine the session would be so enjoyable.

During conversation, Japanese girls looked to make sure how well I understood Japanese for dirty talk service.
As Japanese girls chose easy words for domination, my penis got hard on very soon when dirty talk started.

Japanese girls looked beautiful to me when they step on my erected penis with their sexy foot and gave more dirty talk.
I could understand in dirty talk why SM in Japanese escorts is often described artistic.
Selected words are harsh to please masochistic men, which was wonderful.
Tokyo Escort Girls Event Calendar: 2nd Week of August: Summer Sonic
How day All Gentle men! Are you ready & naughty for the hot night(s)? Here are events for you to
enjoy in Tokyo! Of course you are always welcome to use our service for entire nights and sleepduring the day :D
Tokyo Escort Girls Event Calendar: Week 2
**Please notice that the dates and locations might change.
This week, we picked up the awesome music festival...Summer Sonic 2015!!
Event: Summer Sonic 2015
Date: August 15 (Saturday) and August 16 (Sunday)
Location: QVC Marine Field & MAKUHARI­MESSE
Recommended Schedule Plan
9:00AM Start an exciting day in Summer Sonic 2015
10PM Heading back to your hotel in Shinagawa, Tokyo. (Free Transpotation fee for Shinagawa Area,
1000JPY for Roppongi Area)
10:30PM You must be totally sweat and don't want to do anything but want to end the day like a rock
star, so call a hot escort to come to your hotel room.
10:45PM The escort girl arrive to your hotel room so she will start washing your body by her body...
Late night: You will be satisfied with the happy ending by BJ and have a sweet dream ;)
【Line­UP】
■MARINE STAGE
[8/15]
THE CHEMICAL BROTHERS/ARIANA GRANDE/MACKLEMORE & RYAN LEWIS/MADEON/CODY
SIMPSON/ECHOSMITH/きゃりーぱみゅぱみゅ (Kyary Pamyu-Pamyu)
[8/16]
PHARRELL WILLIAMS/IMAGINE DRAGONS/ZEDD/THE SCRIPT/MAGIC!/NICO & VINZ/KANA-BOON
■MOUNTAIN STAGE
[8/15]
MARILYN MANSON/RADWIMPS/MONOEYES/BABYMETAL/ALL TIME
LOW/MARMOZETS/androp/Dinosaur Pile-Up/opening act:TEMPURA KIDZ
[8/16]
D'ANGELO AND THE VANGUARD/OLLY MURS/CARLY RAE JEPSEN/MODESTEP/WALK THE
MOON/MAN WITH A MISSION/NOTHING BUT THIEVES/GENERATIONS from EXILE TRIBE/あゆみくり
かまき
■SONIC STAGE
[8/15]
MANIC STREET PREACHERS performing 'THE HOLY BIBLE'/KODALINE/THE JON SPENCER BLUES
EXPLOSION/BEST COAST/PALMA VIOLETS/CIRCA WAVES/SLAVES/WOLF ALICE/DATS
[8/16]
MEW/CLEAN BANDIT/BLEACHERS/BEST COAST/CAST/SHEPPARD/KEYTALK/SMALLPOOLS
■RAINBOW STAGE
[8/15]
FACT/ROTTENGRAFFTY/J/9mm Parabellum Bullet/DARLIA/BLUE ENCOUNT/PRETTY
VICIOUS/THE ORAL CIGARETTES/WHITE ASH
[8/16]
the telephones/Fear,and Loathing in Las Vegas/郷ひろみ/防弾少年団
(BTS)/CHERUB/SHISHAMO/MY FIRST STORY/MISTERWIVES/MAGIC POWER/水曜日のカンパ
ネラ
■BEACH STAGE
[8/15]
THE ORIGINAL JAMES BROWN BAND/ZAPP/TUXEDO(Full Band Set)/MINMI/AK-69/MIGHTY
CROWN - the Far East Rulaz -/ねごと/opening act:SPiCYSOL
[8/16]
THE King ALL STARS/MONKEY MAJIK/THE SOUL REBELS/BIGMAMA/EPIK HIGH/chay/BASTIAN
BAKER/opening act:瀧川ありさ
■GARDEN STAGE
[8/15]
斉藤和義/THE DØ/BASTIAN BAKER/さかいゆう/BOMI/Crowd Lu(Taiwan)/NAO YOSHIOKA
[8/16]
Char/NATHAN EAST/スガ シカオ with 菅波栄純(THE BACK HORN)/真心ブラザーズ/中納良恵
/TUXEDO(Full Band Set)/ROTH BART BARON
■PARK STAGE
[8/15]
TOTALFAT/Crystal Lake/HenLee/SHANK/Unveil Raze/ORANGE POST REASON
[8/16]
MEANING/The BONEZ/WANIMA/NOISEMAKER/SALTY DOG/Roar
■Island Stage
[8/15]
SORRY YOUTH <from Taiwan>/FLESH JUICER <from Taiwan>/THORNAPPLE <from Korea>/18GRAM
<from Korea>/
THE CHANGCUTERS <from Indonesia>/COOL <from China>/VECTOR <from China>/SUPER BOOM
<from China>
[8/16]
TWINKLE STAR <from China>/MOSAIC <from China>/FINGER FAMILY <from China>/BUNKFACE <from
Malaysia>/CARACAL <from Singapore>/THE STEVE McQUEENS <from Singapore>
Enjoy the hot sexy night with a beautiful Japanese girl before or after the fireworks!
Japanese Escort Girls Club , Tokyo
Phone: 03.5793.1515, (+81)3.5793.1515 // (+81)3.5793.1515
Booking by phone (OPEN HRS. 9:00AM ­ 5:00AM).