This is not an ordinary massage. Our girls have passed strict recruitment standards in order to provide excellent Sexual service that will heal body and soul. Spend enjoy luxurious moments to fully appreciate "ultimate Hospitality" by Japanese Girls, which cannot be enjoyed anywhere else.

We welcome you; enjoy our Session after the party with your colleague, with your tour group and reception for foreign business partners.


For Coordinator and Group leader
Group of two to twenty people are available.
Arranging the session's starting time of the group and suggesting a reasonable hotel is possible.
Reservation will be accepted one week before desired date. Nominating a escort girl is possible. Arrangements are possible.
We need to check our details to every customers in advance in English.
We will protect privacy and will not share with anyone else.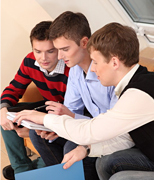 Reservation in advance will make the guidance smoothly.For reservation, please notify the representative's contact information.
If the booking is cancelled less than 3 days in advance, cancellation fee will be charged.Alteration in short notice is unacceptable.
Adjusting time and location are possible. Please contact us for any inquiries.
Payment method...Payment is accepted in one and separated check. Tell us your payment method in advance. Advance notice will also enable credit card payment.
Feel free to contact us for any inquiries or concerns.
●Call us for Reservation Inquiry⇒03.5793.1515 (open from 12:00pm to 5:00am)
●E-mail: info@japanese-escort-girls.com.


Original escort service
Our escort girls are dedicated to you!!!
All gentlemen of "ladies first" spirit, please enjoy full joy to be served by ladies in this Japan. Service mind is always in Japanese. We believe you can have this experience only in Japan.
"Please have a sweet time like cuddling lovers feeling each other."

We always welcome group booking.
⇒03.5793.1515 (open from 12:00pm to 5:00am)
●E-mail: info@japanese-escort-girls.com.
Delivery Escort service will make your group tour nightlife even better.
Enjoy the nightlife in Japan with Japanese Escort Girls Club.