English speaking staff will make your reservation smooth and stress free.

Our goal is to leave a lasting impression thereafter. Always with utmost undivided attention to capture details and thoroughly anticipate to your needs. We are devoted to the core idea of "Omotenashi".


For Coordinator and Group leader
Group of two to twenty people are available.
Arranging the session's starting time of the group and suggesting a reasonable hotel is possible.
Reservation will be accepted one week before desired date. Nominating an escort is possible. Arrangements are possible.
We need to be certain of every customers details in advance.
JEGC establish Privacy Rules in order to enact appropriate measures to protect Personal Information.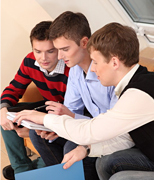 Reservation in advance will make the guidance smoothly. For reservation, please notify your representative's contact information.
If the booking is cancelled less than 3 days, cancellation fee will be charged. Alteration in short notice is unacceptable.
Adjusting time and location are possible. Please contact us for any inquiries.
Payment method...Payment is accepted in one and separated check. Tell us your payment method in advance. Advance notice will also enable credit card payment.
Feel free to contact us for any inquiries or concerns.
●Call us for Reservation Inquiry⇒03-5793-1515 06-6214-3338 (open from 12:00pm to 5:00am)
●E-mail: info@japanese-escort-girls.com.


JEGC's original escort service
Our Escorts are Devoted to You
Admirer of Japanese ladies, be blessed with the bliss, devoted Japanese you have longed for will answer to your needs.
Experience the Unexperienced with JEGC Elite Escorts. HERE Only in JAPAN
We are most willing "to be a part of your memory making in Japan" with the spirit of OMOTENASHI.

We always welcome group booking.
⇒03-5793-1515 06-6214-3338 (open from 12:00pm to 5:00am)
●E-mail: info@japanese-escort-girls.com.
Delivery Escort service will make your group tour nightlife even better.
Enjoy the nightlife in Japan with Japanese Escort Girls Club.