Ms Koeri from JEGC , Kyoto 
T153 B90 (F) W60 H88


Koeri, the incarnation of Aizen Myo-oo, the God of love of Japan,
was just summoned in a naughty appearance,
half naked in a million dollar Kimono, and all you gotta do is to pull the belt to turn her around until it gets completely undone.
It's called an " Ahhhh-Laaayyy" attraction in Japanese try it at our outcall escort service.
Koeri's sparkling personality will immediately set you at ease, and her amazing technique will certainly leave you
pondering whether you've ever had better. She is a cheerful delight with a petite curvy posture.
Lay back and let her work her trick. You will never be disappointed for your GFE.
You get the best service from the girl in Kyoto. Even though you may have had experience with Thai Spa,
Vietnam Spa, Singapore Spa and Korea Spa......
I confidently make a statement that the outcall by Japanese Escort Girls Club is the best one.
Koeri has a very good look and does excellent service. 
At the outcall, after taking care of some details,  she may be an introvert as an escort until you get to kiss...
She has a great manner and pretty soft lips and such a squeezable bum...
Her hands are just like strumming a guitar and your D will ever remember the texture for century. 
You never keep your hands off of it....
We highly recommend Koeri if u are looking for a GFE experience and sweet girl in outcall escort service....
You definitely will repeat to see her again as many times as time allows...
Viva JEGC and Koeri for being the epitome of outcall escort services!!!!!!



Japanese Escort Girls Club , Kyoto Branch

Feel free call us 
03 5793 1515

If you are planning to visit Kyoto for a holiday in the future
and would like to know the best Kyoto Escort girl information ,
the answers are in this information....



As you see the picture, Mana has a bright smile and charming eyes.
I have never seen such a big smile of a Japanese girl.
Her body posture represents a beautiful Japanese woman at the office.
What If she came to an interview seeking for a position of the division where you sat as the manager?
You may immediately hire her and put her in the desk next to you.

By the time the office is closed, you would ask her to stay for a while for a mandatory task.
The fantasies have just begun.
You would feel like you are dreaming, she is always smiling and attentive to your désire.
It will be the best moment of your life and whenever you are in Japan,
will definitely spend each night possible with her.
Mana is super lovely, sweet and affectionate.
You feel from the first minute her warmth and gentle touch.
Spend unforgettable adventure with her.
Your naughty fantasy will come true.
An irresistible, compromising but kissable lady,
Mana becomes your lewd mama who rules the drama.

Make your
impossible Sexual Fantasies
possible at Kyoto JEGC.

Japanese Escort Girsl Club , Kyoto branch
Feel free call us!!
03 5793 1515

You: Hi~, I want an escort!!..... Japanese call girl ...
Agency: Oh, sorry nobody is available...
Independent: Sorryyyy, I'm busy rn~~, call me again.
Have you ever had an experience like it above when you wanted a Japanese girl in Kyoto??
Actually, there are not many call girls and escort agencies in Kyoto 
because Kyoto city is not as large as Tokyo. Also, the government preserve cultural architecture, cityscape, nature, 
and world heritage such as Kiyomizu-Dera Temple or Kinkakuji temple, 
so it's difficult to run escort service, brothels and stuff like that. 
There are a few red light districts. Unfortunately, most of them are not "Foreigner-Friendly". 
A few adult service shops welcome foreigners, 
but they might charge foreigners higher than Japanese. Watch out for Rip-Off.
Back to the number of Kyoto escorts. 
As described above, whereas escort girls are few in number, 
people who would like to use the service are too many everyday.
We Kyoto JEGC was under that situation. 
We received many times inquiries than availability so apologize for it...
No worry, good news is here. 


To fulfill your desire, we've hired as many hot girls as possible!!
It can only be done by us, not others. 
Therefore, many customers have enjoyed our Kyoto escort service more since we did it.
There must be an escort girl who you will be into!!!
Want to know our new girls and recommendations?Don't tell anyone...
If I were you, I would choose this girl :)

When I saw her, I was just like "wow". 
What an adorable girl she is!! The Goddess has descended!!!
 Look at her body, she is like a model, or must be a model!!
 Even though she has a shapely figure, BIG BOOBS...OMG.
Any other recommendations? We have more. If you are curious, just call us.
We are waiting for your call.
High class Kyoto escort any had ever experienced before
Japanese Escort Girls Club 
Local: 03-5793-1515
International: +81-3-5793-1515
Open:12:00 pm noon
Close: 5:00 am next morning
Kyoto Escort
Kyoto Escort Service is possible with Japanese Escort Girls Club
Many places can be used when having a Kyoto Escort in the Kyoto/Gion district.
What better place to enjoy such a time than at any great accommodations in Kyoto.
Here is a list of places where most individuals like to enjoy such Kyoto Escort Service. 
Hyatt Regency Kyoto is in a very convenient location, about 5 minutes by car from JR Kyoto Station.
The nearest station is Keihan Nanjo Station, and it is about 5 minute walk from there to the hotel. Access from Kansai International Airport is about 80 minutes by limited express line.
It is about 150 minutes by Tokaido Shinkansen from Tokyo.
Hyatt has many tourist attractions in the surrounding area. It is adjacent to the Kyoto National Museum, Sanjusangendo, Chisenin, and Nikkoin.
 The lobby of Hyatt is also beautiful. The fine decoration with motif of kimono is very beautiful. It is a wonderful space that feels the atmosphere of Japanese.
The Hyatt in Kyoto has four restaurant bars. All-day dining, centered around European cuisine, Italian, Japanese cuisine, bar and each restaurant restrained the vase provides fun and delicious dishes arranged with rich ingredients in Kyoto.
 Service charge is 10%. Dress code has no dining, but it is safe to avoid men's sandals, shorts, running, etc. because it is a luxury hotel.
Although it is a parking discount, if you use only restaurants, it will be free for up to 3 hours with eating and drinking over 4,000 yen.
Nikko Princess Kyoto
Nikko Princess opened in 1994 at a luxury hotel located in the center of Kyoto, about 5 minutes on foot from Shijo Karasuma. It is very convenient for sightseeing spots and shopping in Kyoto, and you can also walk to Kyo's kitchen "Nishiki Market" and Gion Pioneer Town.
The name of the hotel that would frustrate a woman named "Princess" and the elegant and soft impression of the European classic show a different personality from other luxury hotels and it is lovely. As we will see later, we are committed to the water used in the beds. The service is also famous for its wonderful interior.
This hotel uses natural water drawn from underground in the whole hotel such as restaurants and guest rooms. It is mixed with a small amount of tap water. This water line is also flowing around the hotel, and it is also connected with Shimogamo Shrine and the basement of the Kyoto Imperial Palace.
Water that has cultivated Kyoto culture is soft water containing well-balanced minerals. It is very luxurious to be able to use it as a shower in the room or as bath water.
Nikko Princess room rates can be accommodated from around 20,000 yen per room per night using cheap plan. The average is about 25,000 yen. It is expensive at the city hotel around here, but it is a hotel of high satisfaction.
Check-in of the hotel is as early as 13 o'clock. (Check in 13 - 24 o'clock) Check out is at 12 o'clock. The hotel in Kyoto has a lot of check-in from 11 o'clock and check-out is at 11 o'clock so this hotel can stay for quite a while.
Westin Kyoto
The hotel has a garden "Aoi-dono". It is a garden spreading on the southern slope of the banquet hall, and the work garden is due to Ogawa Jihei known as a precursor of the modern Japanese garden.
A migratory garden composed of three-stage waterfall called "Yunii Falls" is also registered in Kyoto City Cultural Property. The waterfall which was designed taking advantage of the steep sloping natural topography is said to be a masterpiece among Ogawa Jihei's works.
In their garden, you can feel the long history of the Westin, rich in culture and natural environment. One of the places you'd want to explore when staying. "Westin Tokyo" known as one of Japan's new hotel Okanoya also has a garden. It is made in recent years, but in the summer the firefly visits and it is like an urban oasis.
Kyoto Hotel Okura is one of the long-established hotels in Kyoto. Originated from an inn that was founded in 1888, it became the current Okura in 2002.
The calm European taste like Okura and the sophisticated atmosphere of Japanese harmonize with each other.
The texture of the Japanese feel somewhat more gorgeous than other Okura. It is a beautiful hotel that welcomes our guests with a stately charm with 100 years of history and a calm nostalgic atmosphere.
Okura is a small hotel of 322 rooms. Access to the hotel, but the nearest station of the hotel is the Kyoto City Hall station subway Tozai line. It is directly connected to the hotel.
It is around 15 minutes by car from Kyoto Station, and there is a free shuttle bus from Kyoto Station. It is approximately 120 minutes by car from Kansai International Airport.
There is Kyoto Hotel Welcome Lounge in front of Kyoto station, guests can use the lounge. There is a fee, but because there are services to check baggage and receive at the hotel, it is convenient because you can go sightseeing about Kyoto soon.
Kyoto Okura is located in the center of Kyoto city and is very convenient for tourist attractions such as Gion, Pontocho, Kamogawa etc. It is very popular for tourists.
Hotel Kanra Kyoto is a stylish design hotel with art as well.
It was the designed by the office "UDS" in Tokyo / Shibuya.
It is Meguro 's CLASKA which is most famous.
The hotel concept of UDS is "a hotel that increases the value of the town". I feel that there is a respect for the tradition and history of the land and the activities that people have nurtured. The hotel looks like a sunken ship in a background.
Kanra is such a hotel, it is a very popular accommodation even around Kyoto station.
 Kyoto has many restaurants and shops that renovated town houses, but Kanra is a hotel with 23 years of experience. The guest room expresses a town house style while taking advantage of the existing structure.
Guest room was expanded in 2016, and it became a hotel which is more attractive with newly opening select shop, three restaurants, spa, and "design and inheritance and innovation" with a design concept.
Hotel Granvia Kyoto opened in 1997. The administration is JR West Japan Group. The hotel of JR has convenience, rooms that are compact but thought of functionality and comfort, and there are many fans.
This hotel can look down at the station premises from the room like the Tokyo Station Hotel depending on the room. It is a hotel which is liked also for those who enjoy railways.
The price of Hotel Granvia Kyoto is about 20,000 yen. It is possible to stay in a relatively good room with deluxe feeling from 30,000 yen, and the location is excellent but the price is conscientious.
 Granvia's concept is "a hotel that is friendly to the mind, body, and the environment."
The Ritz-Carlton Kyoto is a luxury hotel opened in 2014. Located on the bank of Kamogawa-ku, Kyoto city originally built it in the place of hotel Fujita.
It is close to Gion, Kawaramachi, Pontocho and a pleasant location on the banks of the Kamogawa River.
The Ritz Carlton is the 4th Ritz Hotel in Japan after Osaka, Tokyo, Okinawa. The Ritz-Carlton Kyoto is small in size with 134 rooms including 17 suites and has a special feeling like a mansion for limited guests.
 Kinjin in Nanzenji, about 2 km from the hotel. The view of the world of "Kirei Sabi" of Kobori Enshu, known also for handling "Turtle Turtle's Garden", is utilized as the basis of Ritz Kyoto's space design. There are directories of Ritz's own story in the garden of the hotel and the space which becomes more gorgeous as entering the back from the hotel entrance.
 The hotel has many artistic eyes but it is a hotel that we want the feeling of the giant microcosm and the space inside the hotel.
So if you decide to check-in to any of these popular accommodations by yourself, be sure to have a Kyoto Escort service in mind for your fulfillment.
Please check Kyoto Escort Page.
Japanese Escort Girls Club, Kyoto Branch
Phone number 03 5793 1515 (+81)
You can meet a Japanese girl like her in Kyoto, Japan. 
She actually works for the place I know, and is very popular because of her sexy figure and pleasant personality . 
If you are interested in receiving her service...
Escort service in Kyoto,
Japanese girl devoted to client sexual service.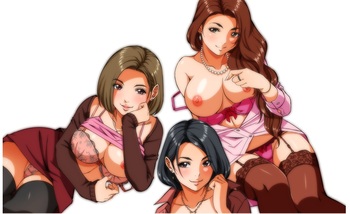 There are not so many places where you can receive sexual services from real Japanese women if you are a foreigner. 
But this doesn't mean that there is not such a place in Kyoto. If you are really keen to meet a fine Japanese lady who treats you like a king on her bed, you will need to have some local people do the job for you.
You can receive sexual services in Kyoto city.
Kyoto's cherry blossoms are the most beautiful.
Kyoto's girl are very beautiful too.
We offer great Kyoto Escort Services.
Please wait a little longer until 20 March.
Coming soon.
Please check Kyoto Escort Page.
Japanese Escort Girls Club , Kyoto Branch
Phone number 03 5793 1515 (+81)