| | 60 min | 75 min | 90 min | 120 min | 150 min | 180 min |
| --- | --- | --- | --- | --- | --- | --- |
| Rendezvous | 17,000yen | 19,000yen | 23,000yen | 31,000yen | 39,000yen | 47,000yen |
| Delivery | unavailable | 21,000yen | 25,000yen | 33,000yen | 41,000yen | 49,000yen |
| | 210 min | 240 min | 270 min | 300 min | 330 min | 360 min |
| --- | --- | --- | --- | --- | --- | --- |
| Rendezvous | 55,000yen | 63,000yen | 71,000yen | 79,000yen | 87,000yen | 95,000yen |
| Delivery | 57,000yen | 65,000yen | 73,000yen | 81,000yen | 89,000yen | 97,000yen |
There services are subjest to a 10% tax.
Delivery fee will cost depending on your location. Please check Branch Information page.
Delivery course to your home:90 minutes or longer
Areas of over 4000 yen transportation: 90 minutes or longer
Areas of over 5000 yen transportation: 120 minutes or longer
Yourself that use our service should make your reservation on phone call.
Your booking is not completed on online.Anyone else cannot represent for your reservation.

1.Guests requesting a rendezvous course or a delivery to your home

We are sorry. We cannot provide service to a guest with no contact means but you in emergencies. This is to avoid troubles.
If you have a Japanese mobile phone, or if you can download internet phone like Skype and talk outside using mobile Wi-Fi, we accept your reservation.

2.Delivery to your hotel room

We deliver to hotel rooms with internal phone only.
Some hotels do not allow a visitor to enter a private room.
In that case, they will make it possible if you pay additional fee and change your accommodation for two guests.
In any case, we cannot deliver to a sharing room of you and other person.

3.We operate our business under Japanese law.

If the following violations are detected, we stop the service immediately and may act promptly (report to the police). Besides, we will NOT refund.

Any request or negotiation for other acts but our services.
Use of drugs
Acts to hurt our escort girls' body or abusive words
Surreptitious photographing
Detected money troubles

Please call and make a reservation based on the above. Thank you for understanding.
More Information / Additional chaegeThere services are subjest to a 10% tax.
Admission fee

1000 JPY

We ask for it only once at your first use. Welcome to our membership!
Requesting fee

2000 JPY

Choose which escort lady you will meet, requesting fee is required. Asking a girl's name also consider same as requesting.Otherwise we send the top lady who is available at the time with no nomination fee.
Extension fee

¥10,000 per 30 min

Would you like a little more? You can extend the session unless her schedule is booked.
Hotel fee
Hotel near by meeting point.
Start from around 3,000 JPY~. *Don't accept foreign currency.(Japanese cash only)
Credit card
We accept Credit Card (VISA, Master and AMEX) Extra 15% of total price will be charged as Transaction fee.
Receipt
We are able to issue a receipt on the name of a restaurant.
For your convenience, we have a selection of a few restaurant names.
If you need a receipt, please call us in advance before session.
Reservation
You are able to reserve 'your convenient time' and 'desirable girl' on a phone.
The period of an advanced reservation is unregulated, so please feel free to call us anytime. The arrival time may give or take a little. And we require a confirmation call. Thank you for understanding.
About group reservation (2 or more people)
Refund Policy
A cancel and change for a escort girl is possible before you meet the escort girl we send. After you meet her, we never take a cancel or change even before the session starts.
And we will not refund for any reason after you meet her.
Optional service /Additional chargeThere services are subjest to a 10% tax.
*If you need optional service , please call us in advance before session.
| | |
| --- | --- |
| Pantyhose | 2,000yen |
| Fish net stocking | 2,000yen |
| Take home panty | 2,000yen |
| Rotor | 2,000yen |
| Golden shower | 2,000yen |
| Mutual masturbation | 2,000yen |
| Demma (Machine) | 3,000yen |
| Vibretor | 4,000yen |

Two type of way. Please select your favorite way.

Another good point in Rendezvous is that you spend sweet time with our girl like real lovers. You do not see other customers or our staff.
The session time starts after you check in the hotel room. So no need to hurry. Please enjoy the walk to the hotel with her.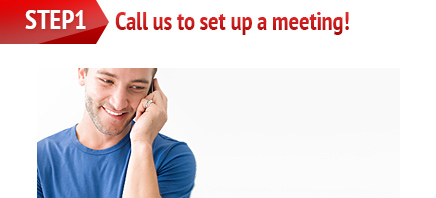 Please request the starting time of your session. It is also good you call us after you arrive at our meeting point.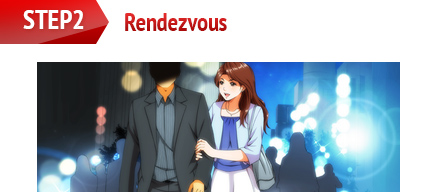 ■Please come to the meeting point at your reservation time.
■Rendezvous! Our escort girl will meet you.
If you have a hotel you would like to use around there, please use it. If not, our escort girl will take you to our recommended reasonable hotel.
■Meetingpoint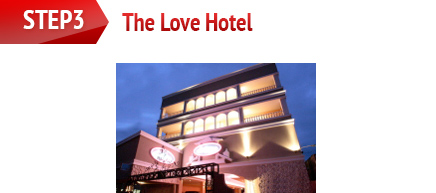 The session starts after you check into the hotel room. Please pay the fee to the lady before the session starts.
※Hotel fee will be on you (Japanese cash *yen Only)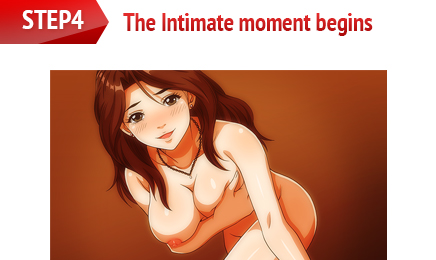 Please spend a sweet time like true lovers. We would like you to have a special memory in Japan.

The specific point of delivery is you don't need to go out anywhere to get a girl.Enjoy the situation that you can get a girl just after you open the door.
It takes about 2 minutes to make a reservation by phone call. Wait relax until our girl get there.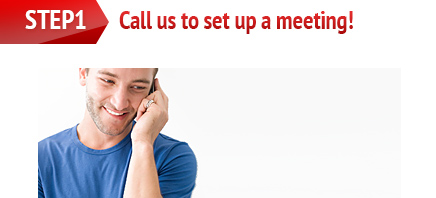 If you are staying at a hotel, please tell us the name of the "hotel and the room number."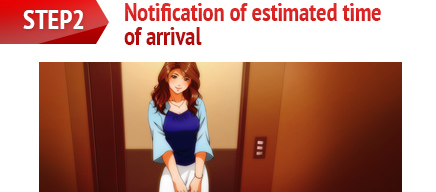 We call back after we estimate arrival time. If you stay at a hotel, we call to your hotel room.
※To be connected to your room, we need your check-in name. Please understand.
■Please check delivery information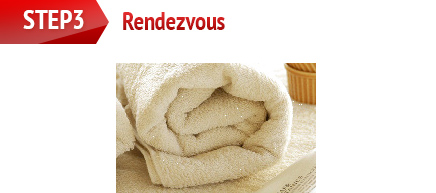 Our girls dress nice and decent, so the hotel clerk will not know you call in an escort girl. She will mat good towels on your bed not to soil.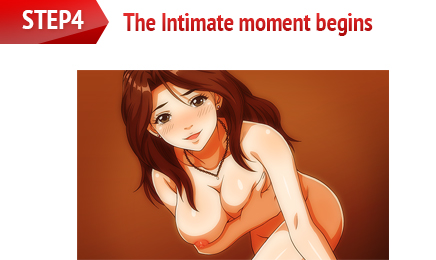 Please spend a sweet time like true lovers. We would like you to have a special memory in Japan.