It will be five years from when JEGC has opened it services.
Due to our nationwide expansion with customer support, we are available every day to many customers region wide.




Therefore, as a feeling of gratitude we'd like to return the favor and will have a limited time offer for our services in the Shinagawa branch.




A very popular option (cosplay) is back and does not cost anything extra! !





Shinagawa branch limited !!
Only 5 requests available per day!!



Cosplay originally was not a free option and was extra ! ! ! !
Now we offer cosplay free of charge.




Costume include:



School girl uniform


Idol-style uniform (JK)


Nurse


Maid


Yukata


Kimono dress


Etc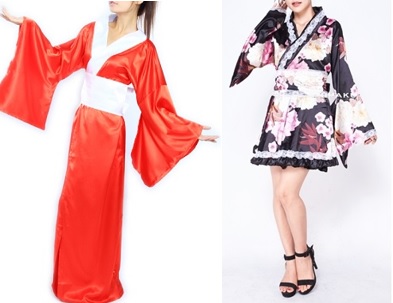 You can select from the list and be sure to make a request by phone.
Attention:
Service course is limited to 75 minutes or more.
Cosplay may not be accepted depending on the situation.


Costume play is a subculture that represents Japan.
Nightlife with cosplay is sure to be a more exquisite experience in Japan! !




We look forward to your call.
 Please chesk Shinagawa page!!!
Phone number 03 5793 1515 (+81)



Choosing the right escort for adult services in Shinjuku.
What is panel magic?
Panel magic is mainly used towards gravure photo of a woman working in the sex industry, photo shopping her looks as if she was thin by correction or editing, making the eyes look bigger like magic.
The word which united two words is panel magic. Furthermore, it is a standard slang word and is used seriously in the industry.
I cannot mention the name of the shop, but the sex shop I went to a little while ago was an open-minded composite with the gravure photo and background.
It was not a good store!
The expectation of how the services were going to be changed when the escort arrived....
Coming with expectations with in fact be a letdown and you wouldn't even feel like finishing.
Does the adult services in Shinjuku with soft service raise the woman rate of outstanding looks?
Among the many genre stores, it is roughly divided into two service contents.
That is "hard service" & "soft service".
The health shop is "hard service" because the service content is hard.
I think that there is no doubt that the content of the service is a blowjob or a deep kiss, and there is a body touch from the customer = hard service.
Compared with that, in the case of esthetics systems, many shops refuse any body touch from customers, and blowjob and deep kiss are not included in the content of the play.
I think that there is no mistake in the interpretation of such service content = soft-core service.
(Of course, our Kyoto Rejuvenated Sexual Massage Club is a soft service.)
Working women will first look at the job site and decide which shop will work with the content of their work. (Eg play content and salary)
Earn with soft service rather than with hard service. If you are a worker, you must be looking at job information with this mind.
What changes here is salary and employment conditions for those working in the adult service industry in Shinjuku.
Basically, hard service offers higher salary. And the recruitment conditions are somewhat loose.
Soft service is set a little lower salary than hard service.
However, the Kyoto Escort Club has a system for raising money that can earn a high income that is not inferior to the hardest of circumstances.
Erotic esthetics are mostly soft services, and on the other hand there is no bit of fun if your position is that women are not cute.
Japanese adult services in Shinjuku (Japanese Escort Girls Club) understands that feeling!
A high-end store among the genre of sexual feeling beauty treatment. The hiring conditions are set high, and only women who can be confidently informed to any customer are employed.
Japanese Escort Girls Club, Tokyo Shinagawa, Ueno, Ikebukuro, Shinjuku, Minato-ku and more.
Phone number: 03 5793 1515 (+81)
Open Hours: 12 pm to 5 am.