The tip of how to enjoy more with Japanese Escort Ladys.



The tip of how to enjoy more with Japanese Escort Ladys. What is the good point of Pink Salon in Yokohama city.

When we talk about Pink Salon located in Yokohama area, we couldn't ignore that cheapness and fastness.
The erotic service has been thought that the cheaper price the shop has, the worse service they provide while before,
but recently the shop has been getting clean and easily enter.

Lady's age working in this industry have been also getting lower and give high level service with some concepts, cosplay service, decoration inside of shop.

But when we thinking about the detail of the service, it seems to be shorter and less variation. So there is not enough time to love each other and she has to focus on jerking off.
The worst is the emptiness occur after the session that everyone who has an experience of Fuzoku has experienced.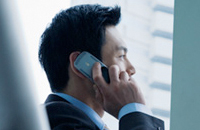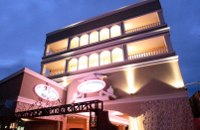 In that case, welcome to Japanese Escort Girls Club!
・Enough experience for life, of course sex.
・Know well about male's desire
・Has much more hospitality than other Japanese Ladies s
・Has much more sexual drive than othere Japanese Ladie


But we usually associated delivery health with below things:
・The lady's photo is full of fake
・High percentage of picking a non-winning one
Because there are los of shops dosen't have any consept, educational system, training system of service.




The most important thing is the way of shop selection !!


Well, there is the three tips to avoid unwilling shops.
①Make a choice for the shop between middle and high quality shop
⇒It dosen't mean that all cheap shops are bad, but if you would pay bit more, the quality would get much higher.
②Confirmed concept
⇒This is important. The shop that has obvious concept has their own current and detail of session.
So customer could enjoy the service with more easily. The thing like "she did that for me but not for him" will not occur.


③Chose big company
⇒There is definitely confirmed reason to be the BIG. You can trust them.



The shop that has these 3 points is Japanese Escort Girls Club!!
This is very the shop that foreign customer imagine where they could see Japanese lady!!






The reason why we recommend our service is that of recruitment standards and concept.
We have employed only clean, sexy, adorable, cheerful ladies.


To be honest, these ladies usually doesn't work in this Fuzoku industry but we have been find these rare ladies.
→So all lady belong to us is what you think you eager to be boyfriend for her.
They are from late 10 years to early 20 years, often said like「She knows male well for her age」and 「She has natural atmosphere so called adult lady has.」
We have employed only these rare ladies.


For the customer who want to see great lady you would never met at cheap pink salon in Yokohama. 
As if you employ the servants take care of your sex drive.
→ The concept is full of hospitality. You are the king during the session.
At the beginning, you don't need to anything. She will guide you everything.


You could never experienced such service at cheap pink salon.
→You can enjoy rich erotic play like licking to all over you body, tasticle & groin.
No limited ejaculation, gasping, no stereotype of play.
You don't need to hesitate for no limited Orgazsm.  



What Japanese Escort Girls Club will provides you is

here

.




No more the emptiness that cheap salon will give you after the session.

Instead of that, we have been seeking for relaxing and satisfaction you could feel after the experience.

Hope you have a wonderful time with our great escort ladies.